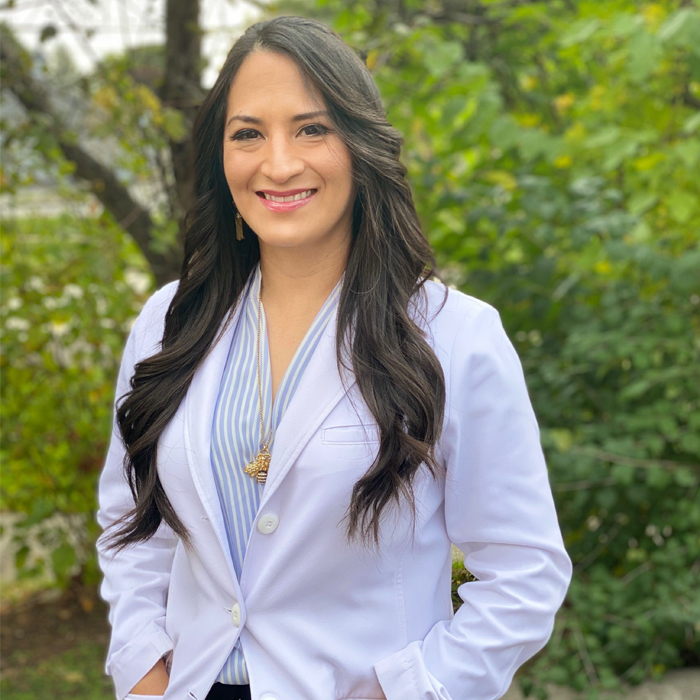 Dr. Lydia Cornejo finds it completely satisfying to see a patient's life improve after being able to restore their ability to smile. She is committed to providing the best dental experience and excellence at every visit. Dr. Cornejo's passion for aesthetic and restorative dentistry led her to pursue an additional three years of specialty training in prosthodontics. She received extensive training in implant restorations, smile design, and shade perfection.
Dr Lydia is fluent in English and Spanish. She loves spending time with her family, likes cooking Puerto Rican food and enjoys creating new recipes with natural ingredients. Dr Lydia is happily married and has a cat named Misifu.
Dr. Lydia Cornejo was born and raised in El Salvador. She attended dental school at the University of El Salvador, receiving her degree in Doctor of Dental Surgery in 2005 (DDS) before moving to the United States to continue her education. She is a 2013 Magna Cum Laude graduate of the University of Puerto Rico where she obtained her degree in Doctor of Dental Medicine (DMD). She was part of the advanced standing program for international dentists, where she graduated at the top of the class.
She received her prosthodontics specialty training in 2016 from the School of Dental Medicine Medical Science Campus University of Puerto Rico where she also served as chief resident. She is a Candidate for the American Board of Prosthodontists.